Details

Written by

UpsNDowns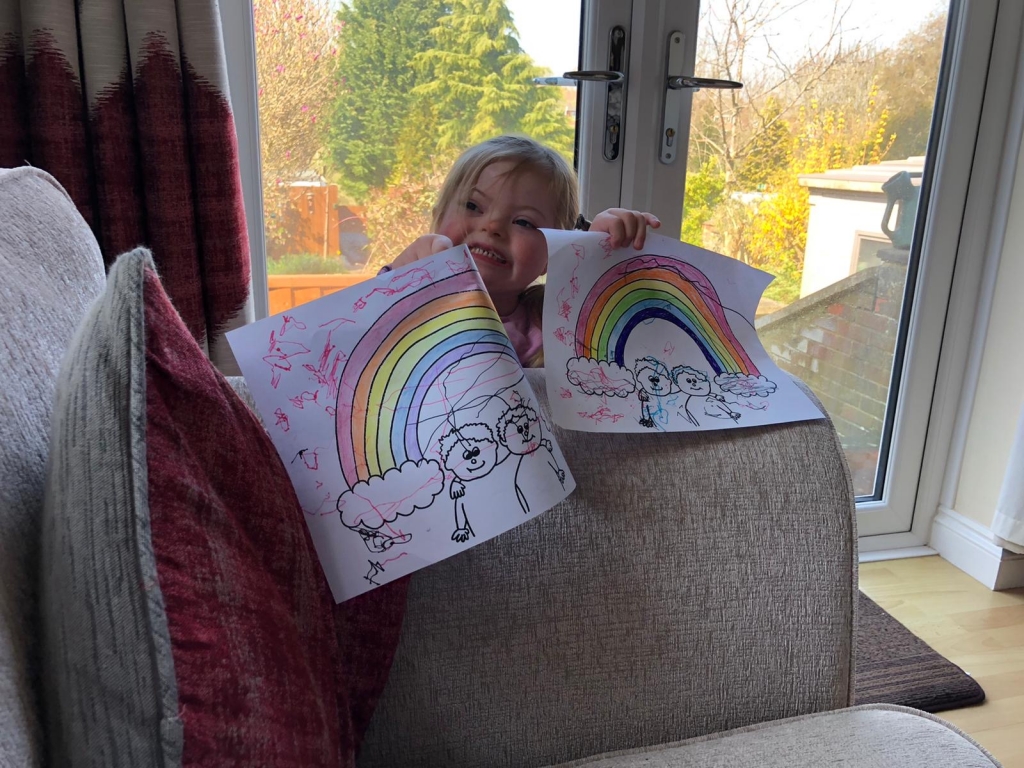 On 23rd March 2020, Boris Johnson announced the UK was going into an immediate 'lockdown' in an unprecedented step to limit the spread of Coronavirus (COVID-19). He announced that as a nation, we would only be able to leave our homes for the following reasons:

• Shopping for basic necessities
• One form of exercise a day - either alone or with members of your household
• Medical need or to provide care help vulnerable person
• Travel to work - but only if necessary and you cannot work from home

In addition to this, many of our members fall into a 'clinically extremely vulnerable' category. Some have pre-existing respiratory conditions, heart defects, immunodeficiency, and other complex conditions, and therefore have received government letters asking them to 'shield' at home, until the end of July. This situation is being regularly monitored. It has been, without a doubt, an incredibly tough and challenging time for everyone, but especially our members who are medically most vulnerable.

All parents are having to combine parenting roles alongside daily home learning. It is down to the parents now to provide a home routine that combines new learning, new skills, creativity and fun. At the same time, many parents are working remotely from home and caring for siblings. It is full on!

During this time, we have been keeping in regular contact with all our UpsnDowns families. In this time of additional financial and emotional strain, we have been supporting each other through a rota of weekly well-being phone calls. As a charity, we have provided funding for each family to purchase £100 worth of educational resources from DSE (Down's Syndrome Education International) or alternatively other sensory tools, games and learning kits. We have been funding the delivery of weekly fresh produce boxes to our Northamptonshire families, from local business Collins Produce. The feedback from our families has been wonderful.

During Lockdown, our SALT new programme has been suspended so we have run several online sessions for families to meet our new SALT therapists Melissa and Hayley. Over the coming weeks, they will be delivering further online therapy and training sessions to help to support our members.

We have loved seeing all the wonderful photos and videos from our families, sharing what they have been getting up to, at home, in the garden and out on their daily exercise. The support for each other has been amazing.
Whatever the 'new normal' is that we face once lockdown is lifted, we will be able to face it together. Together, we are stronger.
#stayhome #staysafe
Details

Written by

UpsNDowns

UpsnDowns Northamptonshire are celebrating, having been selected as a 'Co-Op Cause', part of the Co-op Local Community Fund scheme 2019/2020.
What does this mean?
For existing Co-op Members. We are asking all our wonderful supporters who are already Co-op members to select UpsnDowns as their chosen cause. You don't have to be local to Northamptonshire, you can be anywhere in the UK to support us. Just register online and choose UpsnDowns.
Please help us spread the word to as many people as you possibly can. Ask friends, family, schools and work colleagues to support our charity and please share on social media networks. Follow the link below to choose our charity as your cause.
Click here to choose UpsnDowns…

If you are not a Co-op member already, you are welcome to join in order to select UpsnDowns. It costs £1 to become a Co-op member.
A membership will mean you receive 5% reward on your purchases, with 1% directly benefiting your chosen Co-op cause, plus other Co-op benefits.
Follow the link below to find out more and how to become a member.
Click here to join and support UpsnDowns…

How will UpsnDowns benefit?

UpsnDowns will receive 1% spent (on Co-op products) by members who have chosen UpsnDowns up until October 2020. This includes purchases on food, funeral and legal services, anywhere in the UK.


We will be able to spend the funds raised, towards our fundraising efforts and supporting the fully funded services we deliver for our members and children such as one-to-one swimming lessons, communication therapy, speech and language therapy, occupational therapy, 'sing and sign', educational training, and horse riding.


Our charity is run on a completely voluntary basis by a board of willing trustees, the charity's income is wholly dependent on fundraising. Individuals, companies and our own special events have all contributed to continued growth, so being selected for this Co-op scheme is fantastic news for UpsnDowns!

Please share with your friends and family so we can get supporters far and wide to nominate UpsnDowns. The scheme ends in October 2020.


Find our Co-op page here... https://membership.coop.co.uk/causes/35565
Details

Written by

UpsNDowns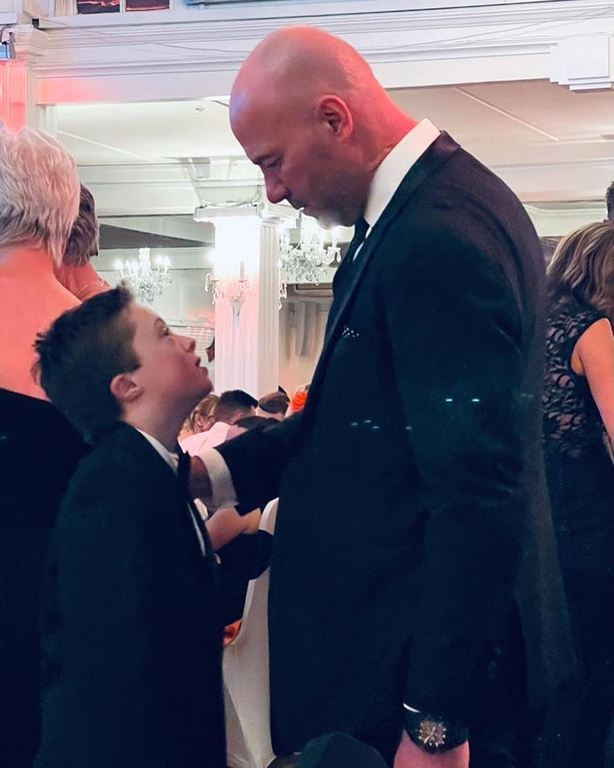 UpsnDowns are thrilled to welcome back Alan Shearer as the Special Guest at our next Annual Charity Sporting Dinner. Join us on Friday 20th March, at Wicksteed Park Pavilion from 7pm for what promises to be yet another wonderful UpsnDowns event.
Every year, we welcome loyal supporters and new supporters to our annual dinner, to celebrate the work that UpsnDowns do for over 45 families in Northamptonshire. It give us an opportunity to thank all our amazing families and supporters, who without them, UpsnDowns wouldn't be the incredible charity that it is.
This year, Alan Shearer, footballing legend, will take part in a Q&A session in front of the audience. The last time he attended this event, it was a huge fundraising hit. We are hoping for the same in 2020.
Tables have sold faster than ever this year, with only 4 tables (seating 10 people) remaining. So get in touch with Karen (charity secretary) by emailing This email address is being protected from spambots. You need JavaScript enabled to view it..uk or calling 07817 735204.
Tickets are £60, this includes drinks reception, 3-course meal with wine and a disco.
We look forward to seeing you all there!
Details

Written by

Upsndowns
UpsnDowns offers fully funded one-to-one weekly swimming lessons in Kettering, Corby, Northampton and Wellingborough to children aged 2 and over.
Two of our members have recently started swimming lessons. You can see by their faces in the photos that they are loving it.
Olivia is 6 and Matilda has just turned 4.
Children with Down's Syndrome in general are born with lower muscle tone (hypotonia) and swimming is a very effective way to build gross motor skills and core stability. It offers many other health and recreational benefits such as:
Building endurance, muscle strength and cardiovascular fitness
Improving muscle tone, as nearly all muscles are used during swimming
Helping to maintain a healthy weight, heart and lungs
Improving coordination, balance and posture
Improving flexibility
Swimming offers a low impact therapy
Offering opportunities to meet people, join clubs
Learning a valuable life skill
Benefiting mental health as it helps relieve stress and tension.
It is vital that we continue with fundraising activities to be able to provide these fantastic services to our members.
Every year, swimming lessons cost UpsnDowns £3000. As a charity, we believe this is money very well spent.
If you would like to make a donation today, please click here. Thank you so much for your support.
Photos to appear with blog
Recent

Blog Posts
October 2021

September 2021

August 2021

June 2020

May 2020

November 2019

April 2019

March 2019

February 2019

November 2017

October 2017

August 2017

April 2017

May 2016